Welcome!
Blomma Flower farm is a small farm recently relocated from San Clemente, California to Gardnerville, Nevada. We grow cut flowers and specialize in breeding zinnias for beautiful form and color and enjoy sharing the information about breeding zinnias for others to learn.
We're under construction building exciting new features!
Flower farming is challenging and rewarding and has opened unexpected interests and new passions for me. Over the last two years I have been researching all about breeding zinnias and have fallen in love with these stalwart, humble flowers. From on line forums to research papers to the earliest know history of zinnias, I have been studying as much as I can about growing and breeding the most commonly purchased flower seed in the world.

While they are simple to grow, most breeding development has been for landscape use, which, while beautiful, doesn't align with what florists and designers want or can use.
Instead of bright, bold colors and shorter plants, my goal is to introduce healthy, prolific plants with long strong stems perfect for cutting and subtle, softer more muted colors, forms and textures suitable for the highest levels of design work. I love sharing what I've learned from my research and have written a comprehensive book covering everything you need to know you get started on your own zinnia breeding journey and beyond.
COMING SOON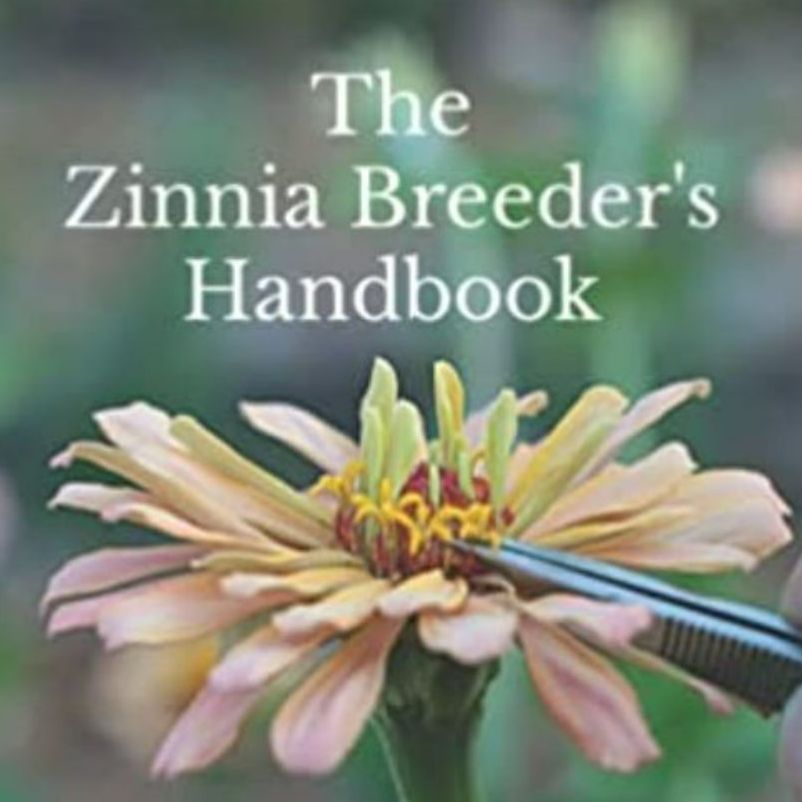 Available Now!
To find out more about the first book for amateur zinnia breeders, read reviews and purchase
click here.